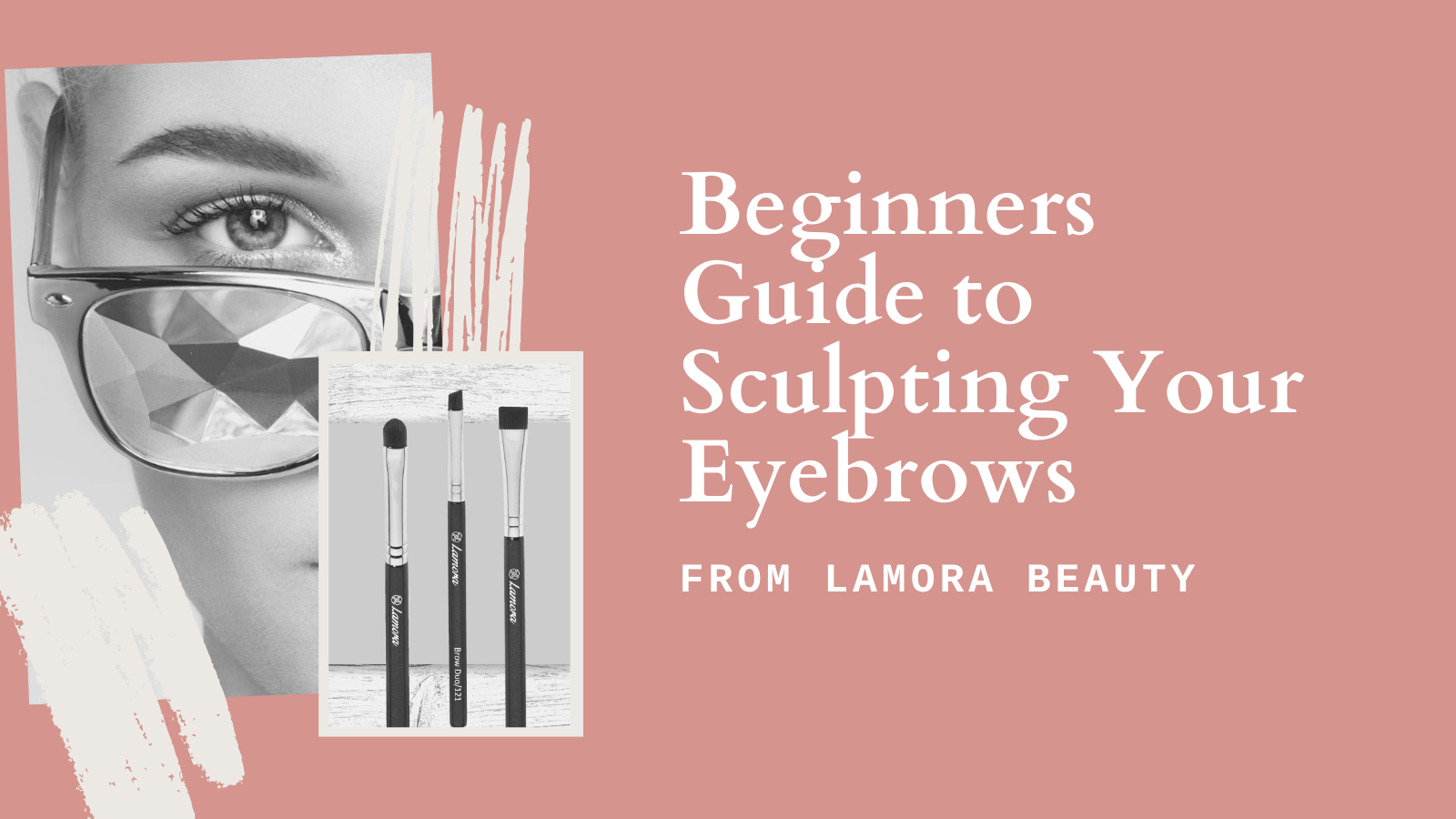 Beginners Guide to Sculpting Your Eyebrows
Posted by
Lamora Beauty
on
Step 1) Fill & Shade
To begin, select a brow filler. If you are looking to soften and define sparse brows, use a brow powder one shade lighter than your natural hair color. If you want to maintain the shape of your brows throughout the day, use a clear or tinted brow gel.

Dip the small shader into the product and tap off excess. Start in the center of your brow and work your way out to the edges using short, feathery motions. Do not apply in straight lines!
---
Step 2) Define & Tame
If you have smaller areas that need precise, defined filling, use the angled brush end of the brow duo brush to draw in filler to smaller areas, the same way you applied the filler.

Then, blend the brow filler while shaping and taming the hairs with the spoole end of the brow duo brush. Pull the spoolie upwards through your brows several times. Always brush the hair in an upward motion with the grain of the hair.
---
Step 3) Shape & Sculpt
Decide on the shape you'd like your brow to be, then use the flat definer brush to create lines around the brow to create the look.

Dip the brush in product, then lightly press the brush against the brow line parallel to the nose and to create the corners. Then use a light patting motion with small sweeps to define the rest of the lines along the arch of the brow. To blend, use a swift sweeping motion, working from the outside of the eyebrow in, to pull the color into the brow.
---
Step 4) Fix & Finish
To finish the look, use the angled detailer on the brow duo brush to shape and define the lines created by the flat definer.

Use the brush to perfect your lines, shade in small spots with inconsistencies, and lightly blend imperfections from the previous steps.

This brush can also be used to apply liquid or gel eyeliner, and the spoole end can be used to apply mascara.