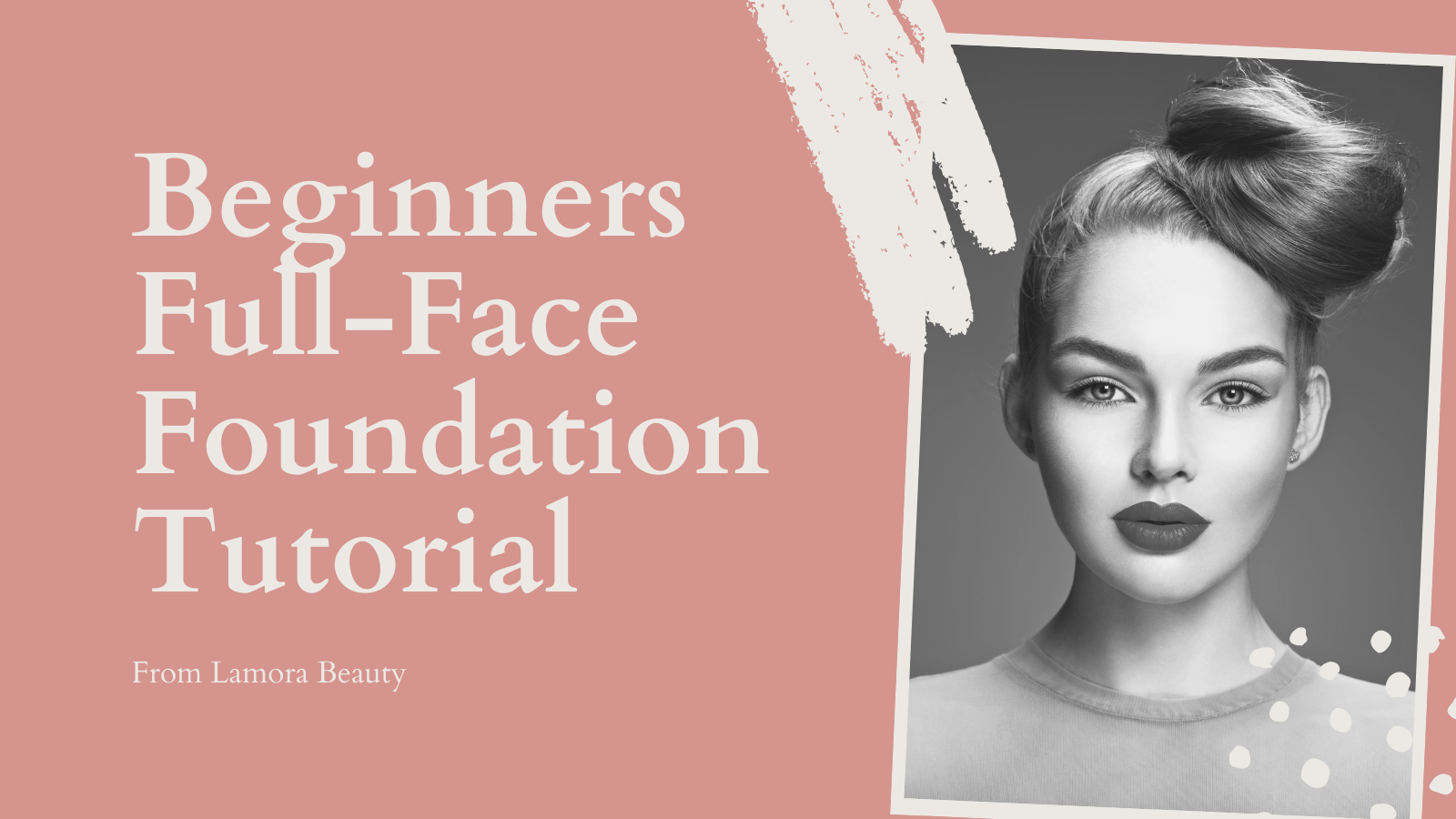 Beginners Full-Face Foundation Tutorial
Posted by
Lamora Beauty
on
"The important thing is that you've got a strong foundation..." -Richard Brandon. Ok, so he might not have been talking about makeup. But the quote still holds true!
A solid base foundation is essential to any makeup routine. Follow the steps below to get a flawless start to your look!
Step 1) Base Foundation
Use the flat kabuki brush to apply a liquid or cream base foundation to the main, flat areas of the face, and the flat angled kabuki brush to apply foundation to the slanted areas, like under the eyes and jawline.
Dip the brush head in product, then apply in small, circular buffing motions. For full coverage, lightly press the brush onto the face. For medium or light coverage, apply by using half circles or lightly sweeping the brush across the face.
Always start at the center of your face and blend your foundation outward in smooth, even strokes to prevent harsh makeup lines around the edges of your jawline and hairline.
---
Step 2) Precise Foundation
Use the tapered brush for a more precise application of liquid or cream foundation. Use this to apply and blend products to conceal under the eye, around the forehead, and under the cheekbones. The precision tapered brush can be used for smaller areas, like around the mouth, eyes, and nose.
To use, start by dipping your brush in warm water then gently squeezing out the excess. Apply a small amount of liquid or cream foundation to a surface. Gently run the brush through the product, then guide the brush along your face in even strokes. Once most of the product is off of the brush, use it to blend any visible lines for an even finish.
---
Step 3) Concealer
Use the precision flat brush to press a liquid or cream concealer over sunspots, scars, and blemishes on the flat areas of the face, and the precision flat angled brush for crevices and hard to reach areas.
To use, dab the tip of the brush into a tiny amount of concealer, then gently tap or pat the brush over the small, specific areas that you want concealed. After the area has been covered, blend out the edges while being careful not to wipe away the rest of the concealer.
---
Step 4) Powdered Foundation
If you prefer to use a powdered foundation instead of a liquid foundation (or would like to supplement the liquid base with a powdered foundation on top), first apply the liquid foundation and concealer, then use the round kabuki brush to apply the powder.
Dip the brush in the powder, swirl, and tap the handle on the edge of your makeup container or sink to remove the excess before applying. Use a long, light sweeping motion to move the brush over your face in a circular motion, working from the inside of your face out.